Elevate Your Dallas Kitchen with Tried-and-Tested Techniques by NG Platinum Homes
Dallas, United States - June 26, 2023 / NG Platinum Homes /
Revamp Your Kitchen in Dallas with Expert Tips from NG Platinum Homes
Dallas, TX – NG Platinum Homes, a leading name in the home improvement industry, is thrilled to share their latest blog article, "How to Decorate a Large Kitchen Wall – 8 Ideas." This informative piece is designed to inspire homeowners in Dallas who are seeking to update the look and functionality of their kitchens. With a focus on kitchen remodels in Dallas, NG Platinum Homes provides valuable insights, creative ideas, and cost-saving strategies for transforming your kitchen into a stylish and functional space.
What cost the most in a kitchen remodel?
When it comes to kitchen remodels, it's essential to understand the key factors that contribute to the overall cost. NG Platinum Homes, with their years of expertise, breaks down the major expenses involved in a kitchen remodel. From cabinetry and countertops to appliances and flooring, they provide valuable insights into where your budget is likely to be allocated. By understanding these cost factors, homeowners in Dallas can make informed decisions to ensure their kitchen remodeling project stays within budget while achieving their desired vision.
One of the primary costs in a kitchen remodel is cabinetry. Custom cabinets can be a significant investment, but they offer unparalleled quality and customization options. NG Platinum Homes suggests exploring a mix of custom and semi-custom cabinets to balance cost and functionality. Additionally, countertops play a crucial role in both aesthetics and functionality. High-end materials like granite or quartz may cost more upfront but provide long-lasting durability. NG Platinum Homes advises homeowners to 1consider their budget and prioritize the areas that are most important to them.
How do you calculate the cost of a kitchen remodel?
Calculating the cost of a kitchen remodel can be a daunting task, but NG Platinum Homes simplifies the process for homeowners in Dallas. Their blog article offers practical tips and a step-by-step guide to estimating the expenses involved. By considering factors such as the size of the kitchen, desired materials, and scope of the renovation, homeowners can gain a clearer understanding of the budget required for their kitchen remodel. NG Platinum Homes empowers Dallas residents with the knowledge they need to plan and budget effectively for their dream kitchen transformation.
To calculate the cost of a kitchen remodel, NG Platinum Homes recommends breaking down the project into different categories such as materials, labor, and additional expenses. Researching the average costs of these components in the Dallas area is crucial for accurate estimation. NG Platinum Homes advises homeowners to obtain multiple quotes from contractors and suppliers to compare prices and make informed decisions. By creating a comprehensive budget and accounting for unexpected expenses, homeowners can navigate the kitchen remodeling process with confidence.
How to update a 90s kitchen on a budget?
For homeowners in Dallas with outdated 90s kitchens, NG Platinum Homes provides budget-friendly ideas to breathe new life into these spaces. In their blog article, they offer creative solutions to update cabinets, countertops, backsplashes, and lighting without breaking the bank. By incorporating trendy design elements, such as fresh paint colors, modern hardware, and stylish accessories, homeowners can achieve a remarkable transformation that reflects their style. NG Platinum Homes' expert advice enables Dallas residents to revitalize their 90s kitchens, giving them a modern and inviting appeal.
One cost-effective way to update a 90s kitchen is by refacing or painting the cabinets. This process involves replacing the cabinet doors and drawer fronts while keeping the existing cabinet boxes intact. It provides a fresh and updated look without the expense of fully replacing the cabinetry. NG Platinum Homes also suggests exploring affordable countertop options like laminate or butcher block, which can mimic the appearance of more expensive materials.
Lighting plays a significant role in transforming the ambiance of a kitchen. NG Platinum Homes recommends replacing outdated light fixtures with modern and energy-efficient options. Installing under-cabinet lighting can add both functionality and a touch of elegance to the kitchen space. Backsplashes offer another opportunity for a budget-friendly update. NG Platinum Homes suggests using subway tiles or peel-and-stick options for an affordable yet stylish backsplash makeover.
NG Platinum Homes is renowned for their dedication to excellence, attention to detail, and commitment to customer satisfaction. With their wealth of experience in kitchen remodels, they guide homeowners in Dallas through every step of the process, from concept to completion. Their blog articles, including "How to Decorate a Large Kitchen Wall – 8 Ideas," serve as a valuable resource for those seeking inspiration, guidance, and cost-saving strategies for their kitchen remodeling projects.
To learn more about transforming your kitchen and for expert insights from NG Platinum Homes, visit their blog article at [https://ngplatinumhomes.com/how-to-decorate-a-large-kitchen-wall-8-ideas]. For a comprehensive range of home improvement services and exceptional craftsmanship, visit [https://ngplatinumhomes.com].


About NG Platinum Homes: NG Platinum Homes is a leading home improvement company serving the Dallas area. With their team of experienced professionals, they specialize in kitchen remodels, bathroom renovations, home additions, and more. NG Platinum Homes is committed to delivering top-notch service, exceptional quality, and remarkable results that exceed their clients' expectations.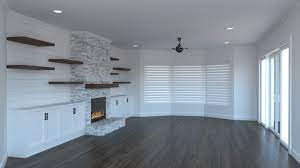 Contact Information:
NG Platinum Homes
9330 LBJ freeway suite 905
Dallas, TX 75243
United States
Emre Gol
(713) 300-7700
https://www.ngplatinumhomes.com/